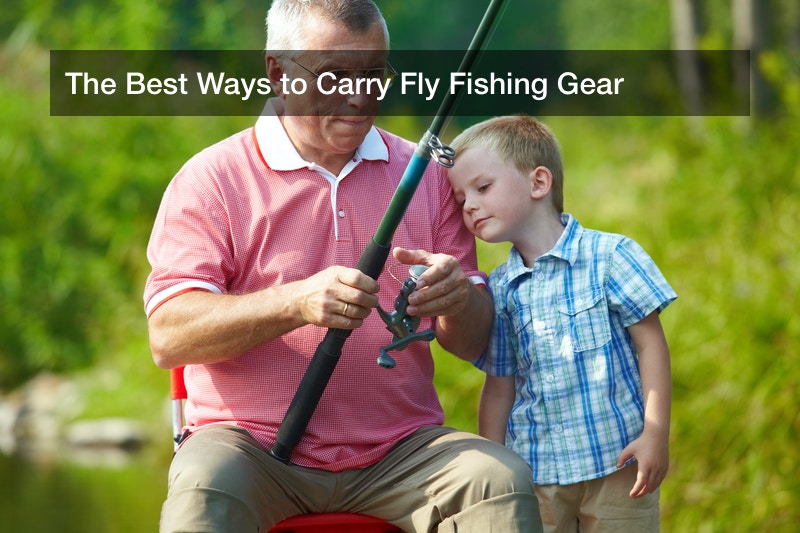 A few decades, ago, there weren't so many options to choose from when it came to carrying fly fishing brands and gear. The only option that people had was the old canvas vest that was the only option available in the market. It was therefore not uncommon to see both old and young fishing enthusiasts donning a canvas or cotton vest loaded with all manner of fly fishing tools, a smashed sandwich and probably a can of soda. If a person needed more carrying capacity, they would have had to add a bulging creel that would be slung over their shoulders containing a fly rod. A fly reel and other equipment used in fly fishing. Fortunately, the changing times have allowed fishermen access to a wide variety of options that incorporate high quality material and latest technology when it comes to fly fishing gear bags. A modern fly fishing gear bag has a large carrying capacity and can be used in a multipurpose way to give you the best fly fishing experience.


The Minimalist: The Fly Fishing Lanyard
In this category are fishermen who will want to keep their loads very lightweight and simple. Such fishermen who like carrying lightweight loads often have to hike some distance up a small creek to a spot where they can get the best out of their fly fishing experience. This category also includes fishermen who will only want to fish for 2 to 3 hours meaning that there is no point of carrying an entire fly fishing tackle bag fir just a few hours. Lanyards tend to keep everything simple and will want to keep everything in a minimalist approach as possible. Apart from their fly rod reel, the carry with them a fly box, nippers, tippet and forceps. Their fly fishing gear bags will carry all these conveniently which best characterizes the life of a lanyard.


The Traditional Route: Fly Fishing Vest
Even with the introduction of the fly fishing gear bags, the fly fishing vest are still in use and the only difference between the old and the current version of fly fishing vests is that the modern version has received some upgrades. For example, canvas or cotton definitely becomes heavy when wet. This is one of the major challenges that fishermen had to deal with in the past. Today, fly fishing vests are made from high-tech synthetic material that is water repellent meaning that it automatically dries even when wet. This quick drying aspect also means that it is lighter. Just like the fly fishing gear bags, these vests are well thought out in terms of design and features. The have pockets that are specially designed for very specific items in addition to being fitted with maximum comfort features that allow for a better deep water padding. A good fly fishing vest has a well-padded neck collar and will have a carrying capacity of almost anything that you wish to bring when fly fishing. A good vest should not leave your shoulders sore even when you are carrying a heavy load. Apparently, there is still a significant number of fishermen who have no problem using the fly fishing vest compared to fly fishing gear bags.