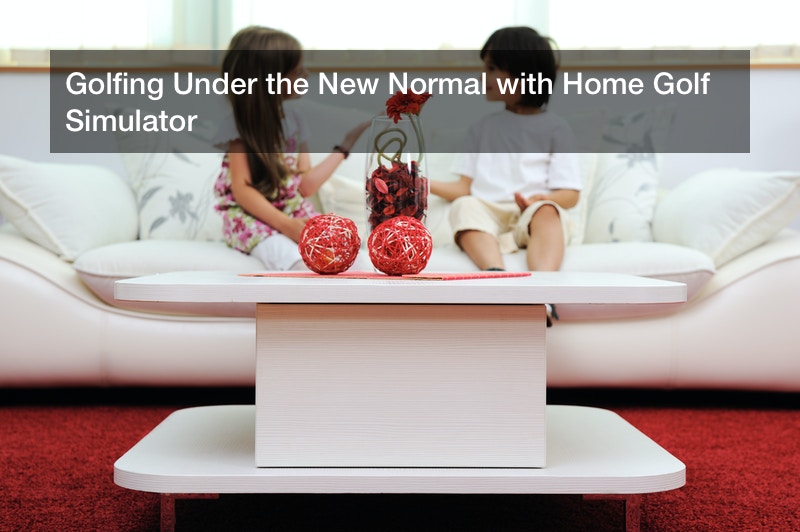 The new normal the world is currently facing has impacted every part of humanity. Sports hasn't been spared too from canceling of professional leagues to banning of funs on stadiums and sports centers, everything feels and looks different. However, one particular sport that hasn't been heavily affected during this COVID-19 pandemic period is golf.

Golf is generally a contactless sport. Players have no reason for coming close because the nature of play is on turns — a single participant at a time. Still, we are all required to adhere strictly to the health precautions meant to protect people from the virus — especially if you're out on the course.

If you are an avid golfer, there are few things to keep in mind regarding safely enjoying this particular sport during the COVID-19 pandemic and why you should consider home golf simulators.

Social Distancing is Non-negotiable

As countries start to slowly ease lockdown measures and resume back to the new normal, social distancing has become mandatory even on the golf course. While you are likely to share the course with other players, ensure that you maintain a safe social distance of at least six feet away. This helps stop the spread of the virus.

Another aspect of social distancing is limiting sharing a golf cart unless it's with someone close to you like a family member, but not friends. This is because you are likely exposed to family more than friends.

The temptation to shake hands with other players after a round of golf is irresistible. Socializing with friends and family at the clubhouse after a day of golfing is almost part of the culture. However, in this season it's best to avoid unnecessary contact and interactions to protect yourself and others. If that's hard then consider wearing a face mask at all times when you are around people.

Sanitize! Wash Hands!

While maintaining social distance goes a long way to reduce the spread of the virus, it's important to wash your hands or sanitize often. This is particularly necessary when it comes to indoor golfing. If you're playing against friends or family, ensure the clubs are sanitized after each player takes their turn.

If you'll be sharing a club with a playmate, carrying personal disinfecting gels and wipes can help sanitize and reduce the spread of germs. Also, make sure you disinfect every single equipment you'll use as well as shared cabinets, where fellow golfers may have come in touch with.

High Definition Golf Simulators
If the thought of going to the golf course during these uncertain times sends shivers up and down your spine, you're right to feel that way since it's a risky situation you are putting yourself into. But that does not spell doom to your favorite sport — golf, as now you can invest in an indoor golf simulator that easily turns your home into the ultimate golf course.

With an indoor golf simulator, you can set up anywhere in your home — basement, garage, living room, or bedroom provided there is sufficient space for the system. Hire professional to help you choose the right system and also complete the installation, though you can do the set up alone with little information and handy skills. A good simulator should give you a near-golf-course-experience and ultimately improve your game.