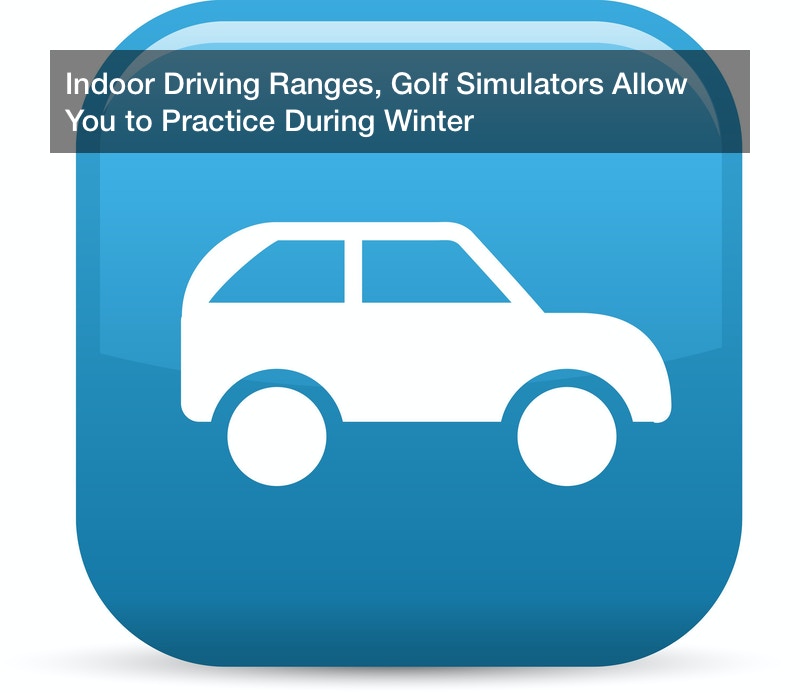 The game of golf began in Scotland over 500 years ago, but it wasn't until the second half of the 20th century until the game really took off in popularity, especially in the United States. Even though interest has waned somewhat in the past few years, since the Tiger Woods effect wore off, there are still millions of Americans who play regularly, and there are still a lot of newbies who try the game for the first time year after year. In 2015, for example, 2.2 million people took up the game for the first time. If you live somewhere warm, golfing year round is not a problem. But in many parts of the U.S., there are at least a couple months out of the year where playing golf outside is impossible. For those who want to keep their game in shape during the colder months, there are a couple of options.
One option is an indoor driving range. Many courses in colder parts of the country may offer indoor driving ranges. They also can be a feature of large athletic complexes. Some larger cities even have indoor facilities that are dedicated to golf and may have large areas where you can practice your driving. These usually involve an area where you drive or hit a golf ball into a net. This can help you work on your swing over the winter.
Another indoor golf option that has become more popular recently is golf simulators. These are computerized systems in which you hit a ball into a screen, and the computer simulates things such as distance and trajectory. Golf simulators can be found at athletic clubs, malls, hotels and other businesses. They are often meant for entertainment purposes, but they can be used by hardcore golfers to work on swing. If you are serious enough about golf and are willing to invest the money, there are smaller home golf simulators that you can buy. These can cost several thousand dollars, though, so unless you are a very serious golfer, it may make more financial sense to just use a simulator that's open to the public.
You don't have to let your golf game go cold over the winter. There are plenty of options to allow you to practice your swing and keep your skills sharp, even when you can't get outside to a course.