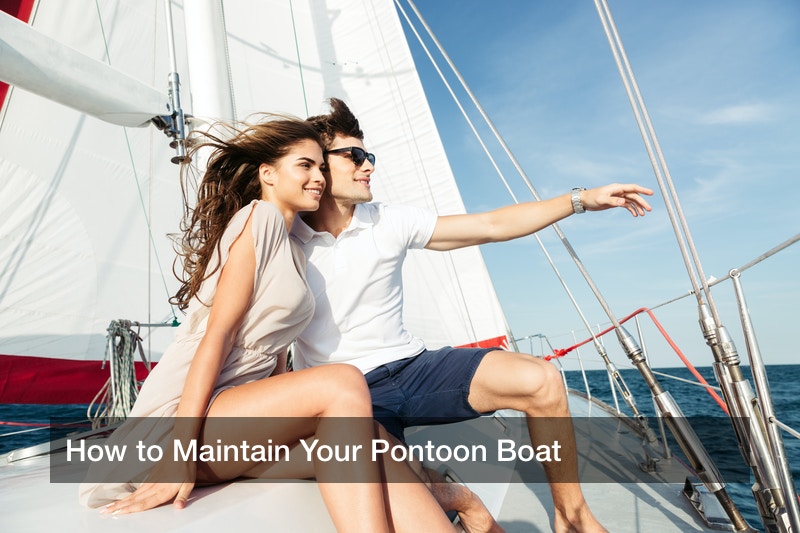 There's nothing quite like heading out on a lake or the sea in your own pontoon boat. The motion of the waves is just enough to rock you into a state of pure relaxation. The pontoon structure helps keep the waves from moving you to much from side to side, so you get to enjoy the water the way it is supposed to be taken in: slow and easy. When considering purchasing a pontoon boat, it is important to make sure you know what is required when it comes to maintaining it. Pontoon boats are much like other boats, but they also have a few unique features that require special attention. Planning ahead will ensure you have what you need. Knowing what you will have to do to maintain your pontoon boat will help you formulate a solid maintenance strategy and set aside a little extra cash to take care of your beloved toy. Here are a few things to consider when maintaining your pontoon boat.
Keep the Pontoons Clean
If you have found a pontoon boat for sale in the Michigan area, you are probably eager to enjoy the relaxed feeling of having a veritable living room on water. What makes a pontoon boat so steady on the water is the two pontoons. A normal boat has, essentially, one "pontoon," the hull. Every time a wave comes through it jostles this single vessel, and those onboard feel the effects. The waves are absorbed on a pontoon boat because the two pontoons are joined by the platform of the boat, and as the waves hit, one pontoon helps keep the other from moving too much as a result of the wave's impact. This is all well and good, but it does require a very special cleaning routine. Both pontoons have to be kept completely free of weeds, algae, barnacles and other creatures that can latch on and make the sides and bottoms of the pontoons their home. If you leave it alone for too long, you will have a miniature reef under your boat.
The biggest problem with this is it makes it difficult for your boat to move. Imagine attaching a shag rug to the bottom of your boat. Think about how much drag this would create. Allowing weeds to take over the bottoms of your pontoons is the equivalent of gluing a thick rug to the bottom of your boat. So you have to make sure you either get anti-fouling paint or clean the pontoons on regular basis. Even with anti-fouling paint, you are still going to have to give them a scrub every could of months. Boat dealers, especially boat dealers in Michigan, will have everything you need to keep your boat clean.
Keep the Seats in Good Shape
The best part of finding a pontoon boat for sale is telling your friends about all the great times you're planning on having with them while chilling on the open water. To make this as comfortable as possible, you need to take good care of the seats on your pontoon boat. Because the sun loves to weaken and erode vinyl, your seats are going to be under pressure from the moment you bring your boat out. It would be wise to cover your boat when it's not in use. Also, as soon as you see a pontoon boat for sale that you're interested in, you should find something that can be applied to the vinyl to protect it from the sun. Boating accessories are nice, but you have to keep your boat in good shape, first and foremost.
Take Care of the Engine
Contrary to popular belief, a boat's engine is not guaranteed to be a constant headache. If you see a pontoon boat for sale, you will want to first check to see how many hours are on the engine. Any used boat is going to have some wear and tear on the engine, but the key is the number of hours and how it runs. Then, you just have to maintain it with care.
Ninety-five percent of boats sold in the States are made in the USA, so high quality is usually a given. Keeping your boat strong is pretty simple if you follow these tips.