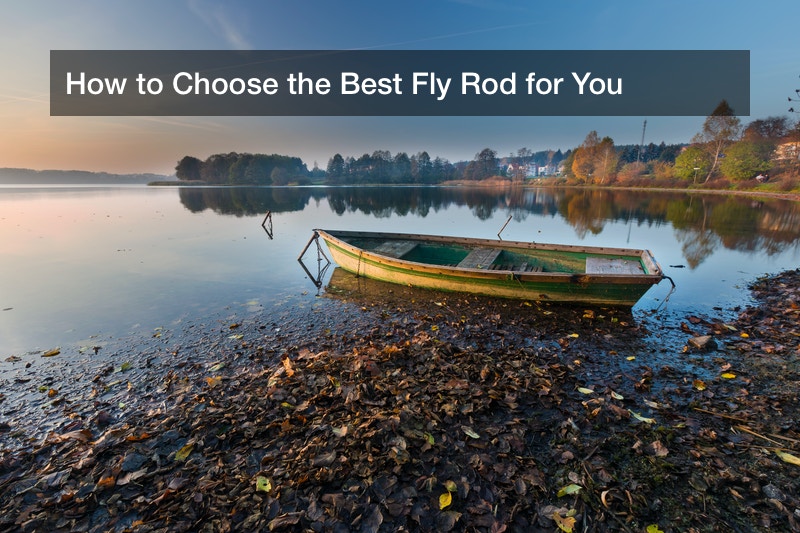 Studies show that more than 51.59 million individuals went fishing in 2017. This is a huge number and demonstrates that fly fishing is becoming an important outdoor activity in the United States. Before you enter into the nearest store and purchase a fly rod reel for fly fishing, you must understand some important factors regarding fly rod reels.
These factors will help you to select a fly reel that meets your tastes and preferences.
1. Fly Rod length
People tend to ignore it, but fly rod length is one of the most important factors that you should always understand and consider. It influences most of the activities in fly fishing. Experienced fishermen explain that longer rods are better roll casters. This means that better casters with long leaders are essential for line mending and can be used in steering your fly through long drifts. However, it is also important for you to understand that longer rods are heavier than their shorter equivalents.
2. Fly Rod Action
You need to be concerned at the relative rate at which fly rod reels recover from flex. Generally, fast action rods are known to recover quickly as compared to other types of fly fishing reels. For example, studies show that most of the slow action reels can bend deeper but they will recover slowly. This means that slow action rods require a patient casting stroke. Fly rod action is very necessary because it helps you to determine what to use in windy conditions and longer distances.
3. Line Weight
Line weight is another issue of consideration that you should analyze before you can decide fly rod reels. Higher line weight is good because it offers superior casting for larger flies, especially in the wind. You can use higher line weight if you're looking for something to land heavy fish. However, if you are looking for greater stealth and touch, you need to consider lower line weight. They can be essential in catching spooky fish.
4. Type of Fishing
There is no doubt that the type of fishing you will be undertaking will greatly influence the fly rod reels that you will consider to select. The type of fly fishing rod you will use to fish in western streams cannot be used to fish in smallmouth bass. It is important to understand that any rod that you will be using for lake-fishing won't be your best option for fishing streams and rivers. This means that fast-flowing water needs a different fly rod as compared to slow-moving waters in lakes and oceans.
5. Fly Rod Material
When buying fly rod reels, it is also essential for you to consider the material used in making the rod. Some of the materials you can consider include graphite, bamboo, and fiberglass. Different fly fishing brands will always come with different materials. Therefore, you need to make sure that you consider the best material that will work for you. In most cases, fiberglass rods are highly preferred because they are durable and stronger. They also offer more flexibility than other materials.
6. Custom Fly Reels
If you are into fishing business for commercial purposes, it is important for you to consider a custom fly reel. If you have fly rod reels made to meet your tastes and preferences, you will always have an edge when fly fishing as compared to your counterparts who are doing it for leisure. Nevertheless, you need to factor in the issue of prices so that you can get fly rod reels that can fit into your budget. The good thing is that you can get custom fly reels at both ends of the price spectrum.
Generally, your taste may differ from those of your fishing buddies. What determines the best fly rod reels may vary from one person to another. However, these are the top factors that will always prevail when choosing the best fly rods for sale.