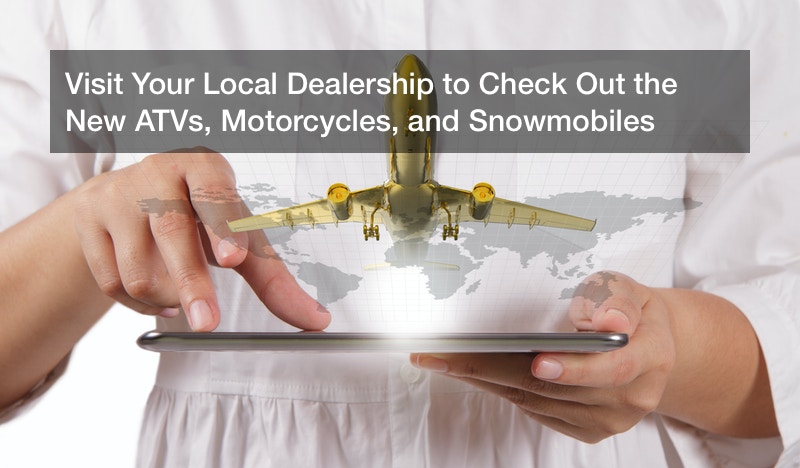 Many people throughout the world enjoy spending their leisure time engaged in outdoor activities. When it's time to relax and have fun, riding recreational vehicles is often at the top of the list. In addition to all-terrain vehicles, motorcycles and snowmobiles are also popular types of recreational vehicles.

A Brief Overview of All-Terrain Vehicle Sales
The sale of all-terrain vehicles may be seasonal in some parts of the world. In the United States, for example, 41,000 of these vehicles were sold between January and March, 2017. Over the course of the entire year, however, Polaris Industries reported a total of nearly $5.5 billion in sales.

A Brief Overview of Motorcycle Sales
Motorcycles also sold well throughout the United States during 2017. This amounted to approximately 472,000 motorcycles being sold. While people throughout the country use motorcycles for transportation and recreational purposes, they are more popular in some states than others. California, Florida, New York, Ohio, and Pennsylvania are just a few of the states where motorcycles continue to be popular. California, however, has 842,000 registered motorcycles, which puts them at the top. More recent data is likely available from a local motorcycle dealer.

A Brief Overview of Snowmobile Sales
During the last year, 118,657 snowmobiles were sold in various countries. Both Canada and the United States were in the lead, however, with 44,161 being sold in Canada and 50,659 in the United States. It's interesting to note that there are more than 1.2 million snowmobiles registered within the United States. Canada has less than half that amount, with 600,000 being registered.

Snowmobiling has made a significant fiscal impact on several economies. On an annual basis, consider the annual revenue for these countries:
Canada: $8 billion
Europe: $5 billion
Russia: $5 billion
United States: $26 billion
Visit Your Local Recreational Vehicle Dealer
Whether you're planning to purchase your first recreational vehicle or want to add to your collection, it's a good idea to visit your local recreational vehicle dealer to see what's available. If you're looking for just the right gift for a friend of family member, a motorcycle or motorcycle equipment may be at the top of your list. Furthermore, there's an excellent chance that your local motorcycle dealer will have dirt bikes and dirt bike equipment as well. Once you see all the new recreational vehicles at your local dealership, it will inspire you to plan your next weekend outing or vacation.