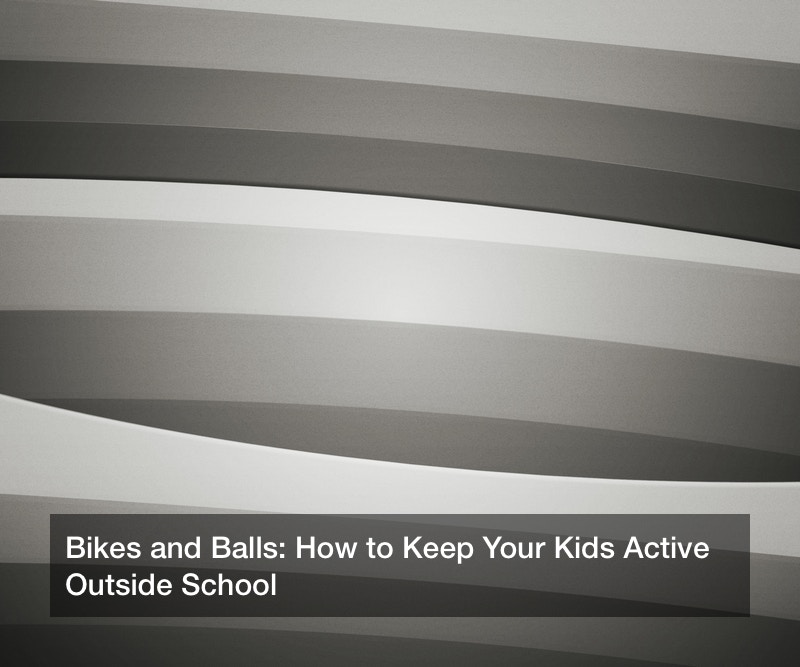 With schools closed, and sports all but canceled, many children aren't getting nearly as much physical activity as they should. Parents can help encourage physical activity with some cheap outdoor activities for kids. There's plenty you can do to create fun outdoor experiences with your kids.
In-Ground Trampoline
An above-ground trampoline is much more dangerous than an in-ground trampoline. And it a pretty cheap and simple to make an inground trampoline. All you have to do is measure your trampoline then mark the area you need for in the backyard. All you have to do after that is grab the kids and some shovels and get to work. Once you have your hole just lower the trampoline inside and then start jumping! Your kids will have a blast with this new trampoline and they're much less likely to get hurt.
Dirt Pit
The dirt you dug up for the trampoline can also become the source of cheap outdoor activities for kids. It's a great alternative to a sandbox where kids can play with construction toys and materials. Hours of fun can be had with some wood blocks or pieces, some stones or bricks, popsicles sticks, and other little bits and bobs your kids can use to create structures. Bury some PVC pipes inside the dirt pile for fun tunnels. They can even use beach toys like sandcastle buckets and shovels. Not only will they have fun outdoors, but they'll also be challenging their brains.
Mud Pie Place
Other cheap outdoor activities for kids using dirt involve everyone's favorite dish: mud pies. Create for kids a mud pie station, it can be an old desk, dresser, or table. Give them some old bowls, pots, pans, and utensils and let them go to work. An old sifter can make the dirt fluffier and more fun to work with. Make sure they have a bucket of water nearby and let the baking commence. They can also use the set up to make other outdoor treats like flower tea and rock soup.
Catch
Catch is the classic outdoor game but doesn't have to be done the same way every time. You can toss a baseball, football, frisbee, boomerang, balloon, or water-balloon. And you can make up new rules too, like naming things from a category until there one person left or tossing the ball to the player with the correct number. There are many variations online. Catch can be great for practicing hand-eye coordination and varying kinds of tosses. You can also play kickball games which can have a million variations and can be played with lots of different objects. Just make sure you get an insurance quote to protect your house and car windows and other bits of glass in case they get broken.
Sports
If you have a sporty kid setting up soccer goals or touchdown zones to keep them practicing, and playing with them are a couple of great, cheap outdoor activities for kids. You can use a sheet and some yard or a clothesline to make an impromptu volleyball or tennis/badminton net as well. You can also try variations of other sports and even have kids make up their own sports with whatever equipment you have around. Just keep a careful eye on the, when they're playing, sports injuries are very common among children.
Build a fort
A staple of childhood is a fort where they play and getaway. You make forts out everything from a group of trees to sunflowers planted in a circle. Kids can make them out of blankets and pillows in a tent. An outdoor furniture cover can be used to do some waterproofing for a homemade fort and can protect any furniture your kids want in their fort.
Another great way to make a place for kids to go when they want to play is to use a shed. You spruce it up with paint and cabinetry then your kids can help decorate to make their own, fun space to play pretend. You even turn a shed into a perfect playhouse. Not only do they create lots of opportunities for cheap outdoor activities for kids, but they also make a great place to play board and card games when it's raining or cold.
Zoology
Some really fun and cheap outdoor activities for kids are also deceptively simple. Have your kid become a backyard zoologist. Help them identify the animals and insects that live around the yard. You can even try to lure some out with different kinds of food. If they have a pet, teach them why certain animals are pets and certain ones are not. Pets can also be great for teaching them different parts of animals and showing them how to check their pet for any problems that might require a trip to the vet. This is great way to get kids interested in science as well as having fun. You can even have them do the same thing with plants, making them a botanist.
Camp
Parents know that parenting can be tough, so many parents like to take a break and give their child fun new experiences by sending them to summer or day camp. Day camps have all kinds of activities and challenges for kids. However, for many those camps won't be possible, just like summer camps but without staying the night anywhere. Luckily you can continue the camp tradition by letting your kids camp outside together in the yard and issuing "physical challenges". These can be anything from racing games to throwing games. You can even put together obstacle courses, or special games and puzzles to challenge your kids. This can be a great way to get siblings to bond together and have tons of fun.
Wheels
Bikes, trikes, rollerskates, rollerblades, skateboards, and scooters oh my! Get your kids outside on their favorite wheeled transporter and have fun. Take them around the block or fun adventures through town. Challenge them by having them follow what the signs you see say. Set up races to different landmarks or triathlons around the block using three different sets of wheels or three different activities. Or have a car service and wash, where everyone brings their wheels to be checked by an adult for any problems then gets to wash them up. Kids love getting wet while cleaning, and you can even get your car cleaned while you're at it. There are many cheap outdoor activities for kids to do with their favorite set of wheels.
Gardening
If you have a green thumb you can turn gardening into easy and cheap outdoor activities for kids. Teach them how to plant the seeds or bulbs then how to weed out the garden. Later on, you show them to harvest whatever it is you grow together. You make it even more fun and interactive by building garden decor together. Make fairy houses out of tree stumps and old bits and bobs. You can even create entire garden towns with little roads and houses if you want to. Not only will this keep your kids occupied but they'll be learning too.
Movie Night
Movie nights are great as they but grab some pillows and blankets and head out under the stars and they are great and cheap outdoor activities for kids. You can use a projector to project movies onto a sheet or onto the side of the house. Not only is it fun and novel, but kids can also get up and play around while the movie is on. If you have older kids, you can even project video games. If you don't have a projector you can always use a laptop or tablet to show the move and just have everyone gather around. It'.
Super-Sized Board Games
Some cheap outdoor activities for kids are a bit more interesting than others. Oversize outdoor versions of board games can be a lot of fun for kids. You can make giant scrabble, giant matching games, giant Jenga, oversized checkers, giant chess and giant connect 4 fairly easily. Lods will love it and they won't be able to lose the pieces. Plus it's a great way to keep cardboard and bottles out of the garbage and give them new life as game pieces.
Arts and crafts
Kids love to paint and draw, it's a fact of life, so encourage those summer arts by letting them be the best artists they can be. Bring easels and paints outside and let them go to town. You could even let them paint your fences or the side of a shed or barn. Another great way to do it is to buy a roll of butcher paper and roll it out across the yard for them to paint on with their hands, feet, sticks, brushes, leaves, and whatever else they want to. If you want a washable paint use gouache paints or mix cornstarch and water with food coloring to create sprayable chalk. If sculpture is more your kid's thing, encourage them to use the natural elements they can find like leaves, seeds, sticks, rocks, shells, and whatever else they can nab. Arts and crafts can make fun and cheap outdoor activities for kids.
Getting your kids outside is really important. Sunshine and exercise are great for staving off depression, loneliness, and anxiety. It's also important to keep your kids active and healthy so they don't develop health problems later in life. So, grab the family, get outside, and have fun.
Related Topics: balls for bike seat, cycle nuts, glow in the dark truck nuts, silicone for tail lights, testicle flashing, balls on a bike, bicycle balls light, bicycle testicles, bike balls promo code, cycle ball bike for sale, cycling balls tail, glowing bike balls, bike balls review, bike seat light, bike truck nuts, lighted truck nuts, bicycle truck nuts, cycling balls lights, nut sack bike light, biker ballz, bicycle balls.